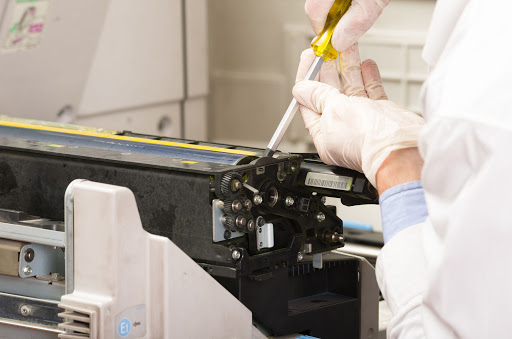 If you have a working WiFi but your wired Ethernet connection is not working, the first thing that you need to do is to turn off the WiFi. Believe it or not, this can tell you that the Ethernet is ready and working. If Windows can access both, it will give top priority to Ethernet but display the WiFi icon in the notification area. You can right-click on the icon, go to Open Network and Internet Settings and then the WiFi tab, and toggle off.
If you are looking for a copier in Oklahoma City, you can contact Oklahoma City (405) 237-4700. You can ask about Copier Lease in Oklahoma City, IT Services in Oklahoma City, copier rental in Oklahoma City, and even Copier Repair in Oklahoma City.

Even if that does not solve the problem, it will make the tests below easier to run. You will see immediately if the Ethernet is working, which is exactly what you need to know. If WiFi is disabled and you are still not getting a network connection, make sure that the Ethernet is the same Network and Internet Settings section.

You also need to find the right network. It will likely say Local Area Connection. If you see Not Connected below the name, you can right-click it and select Enable. It may take a few seconds for the connection to start working but no more than that. If that does not fix it, you can plug the cable into another port on the router. If that fixes the issue, you have got a defective router. As long as you do not need all of your ports, you can get by. But you need to check the manual or the manufacturer to find out about a fix. You can replace it if it still does not work.

If that still does not do the trick, you can swap Ethernet cables even if you have to borrow or purchase a new cable to do so. If that fixes the issue, you came out with a simple fix. If none of those tests fixes the issue, the problem is your computer. But is it the operating system or the hardware?

In order to find out, you can set up a Live Linux disc or flash drive, and boot from that. If the Ethernet fails to work, the problem is with the hardware. Unless you are really good at fixing computers, it is better that you take the PC to an expert. But if the Ethernet works in Linux, the issue is with Windows. You can try reinstalling your Ethernet drivers.

Go back to Windows and go to the Start Menu's search field, enter the device manager, and select Device Manager. Expand the Network Adapters section. Right-click the Ethernet adapter and select Uninstall. Confirm it by clicking OK. Reboot to reinstall the driver and that should fix it.

The connection issue can be caused by faulty and unstable network drivers. To fix the issue, you can try to update the drivers. If you don't have the time, computer skills, or patience to update the drivers manually, you can do it automatically with Driver Easy. If you can't have access to the internet because of network driver issues, you can use Driver Easy Offline Scan Feature to download and install a new network driver easily.

Driver Easy will recognize your system automatically and it can find the correct drivers for it. You do not need to know exactly what system your computer is running, you do not need to risk downloading and installing the wrong driver, and you don't need to worry about making a mistake when installing.

You also need to turn off any antivirus or firewall, at least temporarily. This network issue is usually caused by interference from antivirus software. To see if that is the issue for you, temporarily disable your antivirus and check if the issue persists. If this resolves the issue, contact the vendor of your antivirus software and ask them for advice, or install a different antivirus solution.