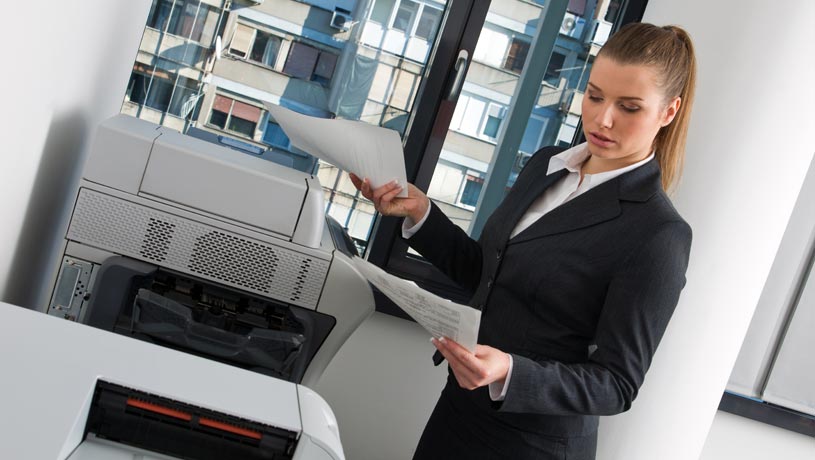 Printers have come a long way. From its primary function of printing documents and other materials, modern printers can perform multiple tasks, making office functions more straightforward and faster.
Making bulk copies, printing reams of materials, or You can now do scanning documents effortlessly at a fraction of the time. But with all these functionalities available at a swipe or a click, how can the office ensure that the costs that add up over the printer's lifetime will be kept at a reasonable and workable rate?
Here are some tips on managing the long-term printer costs and maximizing the utility value of the printer.
1. Look for energy efficiency.
Printers are often kept on throughout the working day for convenience and efficiency. That way, anyone who needs it can access it without needing to boot it up or warm it up. But on the hours that it is not actually being used, the printers are still consuming electricity. That consumption during the standby period can add up and send your electric bill up. So, it is a must to consider the energy efficiency rating of the printer when choosing one. 
This means that the power consumption can be lowered when the printer is on standby mode.
2. Look for managed printer services.
This service is vital to streamline and maximize the printer's output regarding documents produced or printed. An external service provider usually provides this. 
This two-pronged service can assess the printer's needs, whether for hardware replacement, services for maintenance, or other general supplies. The important additional benefit that they can do is to keep track of how each component or functionality of the printer is being used. 
It also logs the problems encountered and the solutions or services applied to address them. By having all the necessary information and ensuring that the printer is in top working condition, you will be saved from any breakdowns or malfunctions in the future. Getting a service provider will also give you room for cheaper services and parts as they can form part of a package deal. 
3. Set a guideline on what to print.
Many internal office communications and forms can be completed and accomplished electronically without printing them. Consider setting a list of necessary documents to be published, like contracts and agreements.
When making a list, an excellent tip to keep in mind is: Any recurring document that will end up in the shredder or the trash bins in a couple of months should no longer be printed. This way, you can limit the use of the printer and lessen the use of paper and other office materials. The overall savings you will get can add up to thousands in the long run.
4. Set a passcode.
Many times printers are used (or abused) for personal printing needs. Depending on your company's stand regarding this matter, your office printers can have a restriction level. Some printers in the market allow having a passcode so that only a limited number of people can use it or so that you can have control over what gets printed.
This is also a great way to safeguard your company's data and other sensitive information. You can give authorization to supervisors and managers to oversee the documents being produced. This will also give rise to accountability in the printing, as a log will track the printer use.
Conclusion
It is essential to understand your printing needs and the volume you use your printers. Assess your printer usage situation so that you can streamline your operations. Keeping these strategies will help you save up on printing and printer costs to allocate the money saved for the other needs of your business.
If you are in Oklahoma and you are looking for a copier in Oklahoma for your business, you may contactclear choice technical services in Oklahoma. You can ask about copier leasing services in Oklahoma, copier rental services in Oklahoma, and copier repair in Oklahoma.