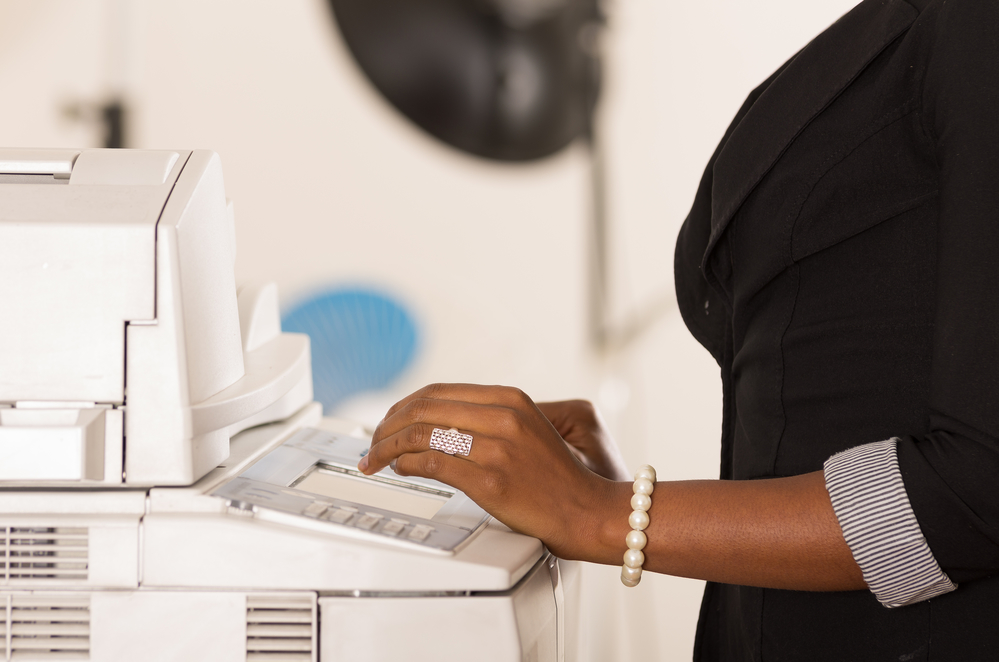 For a short answer, both can be better; choose what's necessary for your documents.
The colors you use for any document can change or give a different vibe to your paper. Don't you know that the color you use can affect one's impression of what you are printing?
With that being said, I suggest you think wisely about what color to choose. Don't follow anyone else's advice without conveying your own opinion, especially if you know it would be for your best output.
If you are in Oklahoma and you are looking for a Copier in Oklahoma for your business, you may contact Clear Choice Technical Services in Oklahoma. You can ask about Copier Leasing Services in Oklahoma, Copier rental services in Oklahoma, and Copier Repair in Oklahoma.
When You Should Choose Black
Black ink is by far the most used color in printing. Because when you have to print anything in a rush or review a draft, choosing the black color can cut your printing cost.
But then, can you use it for just anything?
If you are printing a document for a professional purpose, printing black in white will have a more presentable appeal.
You need to print formal documents in black in white like mail, resume, or formal letters. I understand there is an ongoing trend for colorful resumes, but I highly suggest you go with the layout that doesn't give off too many colors.
Not to mention that printing in black and white saves you a lot of ink.
Does printing in black and white save ink?
While you can save other colors if you use black ink, your black ink will get compromised. However, if you print your documents using the grayscale setting, you're not saving anything at all.
Your computer uses the color black and the rest of the color inks when you print on grayscale. Although some printers will only print using the black color if that is the only ink currently installed in your printer. That could save you lots of ink and money too.
On the other hand, some printers won't work if there's a cartridge that's missing. So you have to make sure to have lots of black ink if you'll be printing lots of paper in black.
But if your printer does print with only one ink installed, you could use that for your advantage.
When You Should Choose with Color
On the other hand, printing using colors can be used in papers that are not that important. Or, if the paper's goal is to grab attention, you might want to add colors.
Using colorful text is a good idea when it comes to advertisement paper or in magazines. But then, this doesn't mean you have to use all the colors available.
As I've mentioned earlier, you have to study and choose what colors to use. You have to prevent your documents from appearing cheap and inappropriate if it is too much. This is not a good impression for the people that would take a look at it.
Don't be afraid to use the best quality settings. Opposite to what you may know, this setting doesn't use more ink and doesn't take long to print. This setting doesn't affect the number of dots per inch of what you're printing.
You are not printing at a higher PPI. The input PPI doesn't affect the number of dots per inch output.
Some printer inks provide better quality than others. I guess it's wise to do some research before buying ink. Although you can use the same brand as your printer, you can use a wide range of ink brands.
You can even use third-party ink if you want. Printers use different types of ink. There is a toner powder in and liquid ink. You can use whichever is compatible with your printer. And whichever provides you with satisfactory output.
It's not like you can use any color you want. Choose what's appropriate for your paper. I hope this article gave you an idea of what to choose for your documents. Print your paper now!