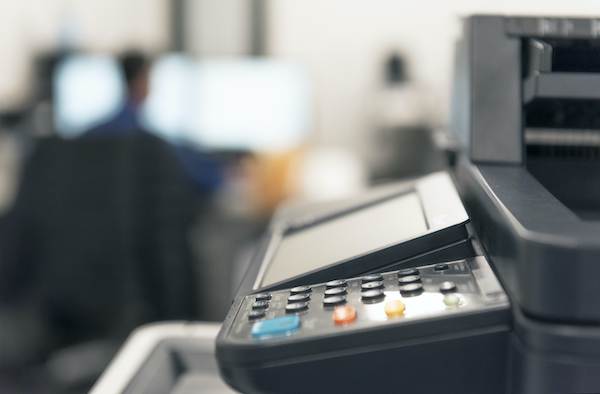 Innovations in the facet of modern-day technology have been a breakthrough and are now leading in the market. One of which is copier leasing or copier rental.
Copier lease in Oklahoma is one of the best deals offered by a trusted service provider. They provide their customers with the best price guarantee and likewise provide them with the best maintenance service. Copier rental in Oklahoma has an affordable service package that includes machine parts, labor, and consumables. Copier leasing in Oklahoma makes sure that their customers will never suffer from any downtime due to copier trouble.
Meanwhile, copier leasing in Oklahoma by a top service provider offers a quick guide in printing documents from iPad or any IOS device, aside from having an array of copy machines' most trusted brands. Luckily, suppose you are one of the many who always use the iPad in doing paperwork. In that case, the process of printing them to a copier will make things easier for you. Moreover, aside from its given convenience, having the "technical-know-how" on such is undoubtedly a plus at your end.
Here, you will be able to learn the step-by-step procedures on How to print to your copier from your iPad. Fortunately, there are several ways to print from your iPad:
AirPrint
AirPrint is an Apple-designed solution or technology that allows copiers to integrate into their devices to reduce the burden of installing additional drivers to make their iPad 'talk' to the copier.
Bid goodbye to the outdated copiers, for most copiers today are now AirPrint-ready. If you want to check your copier, you can check out Apple's list of AirPrint copiers. And to print any document, email, webpage, or anything from your iPad, do the following:
Connect your copier and your iPad to the same Wi-Fi network;
Find the document you want to print;
Click the share button and select Print. (The location of the Share Button is usually at the top or bottom of the screen);
The copier name will then appear. If you have more than one AirPrint device on your network, then you must select the desired one from the list that appears, and yes! You're good to go.
Other Alternatives

There are essentially numerous and cloud-based solutions if you don't have an AirPrint copier on your network.
For users tied to the Google system, the best alternative is no other than the Google Cloud Print. It allows you to print to your non-AirPrint copier by sharing via your Mac or Personal Computer. Then, you must set up this free solution via Google Chrome browser:
Open Google Chrome on your Personal Computer or Mac, and click on the three dots on the top right, then go to the settings menu;
Click Show Advanced Settings as you scroll to the bottom;
Scroll down until Google Cloud Print is finally seen, then click Manage. (If you are not logged in to your Google account, do it now.)
If your copier isn't a network copier or device but instead connects directly to a computer, select Classic Copiers.
Select Add Copiers, then check off the printer(s) or device(s) you want to add.
Once done, click the Add copier(s).
You should then get a message saying, Thanks, you're ready to go!
Another popular alternative would be Printopia. Follow the steps provided below:
Install the said software on your macOS computer. It allows you to print over Wi-Fi using Mac as your middleman since it routes the file from the iPad to the copier.
The great thing about it is that there is no software needed for the iPad. You need to install the macOS software and select your copier to share during the whole setup process.
Note that these solutions will also work with other iOS devices such as the iPhone, regardless of this guide is primarily aimed at iPad users. This quick guide will certainly help you in your printing dilemma.