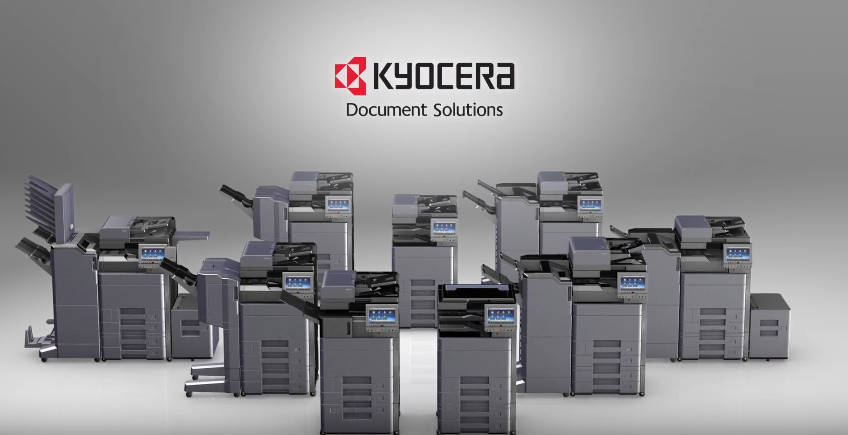 Have you been planning to invest in copying machines? Have you started checking different copying machines in the market? If you did, you'll notice that there are a lot of machines that have good qualities but it would still depend on what kind of machine you are looking for that you think would be helpful for your business. While on the hunt for your copying machine, you can check out the new line that Kyocera is offering. As one of the known brands that offer good quality products, Kyocera has a lot to offer that you can choose from for your office.
New Product
Just like any brand, Kyocera has designed, developed, and improved its products to help business owners and office workers in performing their everyday tasks. They have developed new features for the easier processing of papers to create a faster work process. Copiers are investments that a company or business owner should have. Kyocera has developed their new line to be a reliable machine to help in generating great standards when it comes to processing documents. With Kyocera's evolution comes a line of copiers that is an excellent tool for your business.
This new line was created to be adaptable to any challenging tasks that your business has to face. They are user-friendly but cutting-edge when it comes to technology. Together with Kyocera's experience, the new line is developed to give a boost to your productivity. The new products are Kyocera's Office Copier 54ci and the 04i.
54ci
This office copier is good for managing any complicated information as it has expanded security. It is also high-quality when it comes to printing your documents. It is also versatile when it comes to paper handling and has a lot of finishing options. The machine has been incorporated with AI capabilities so this machine can be a great work companion.
It can print 40 A4 pages per minute and 20 A3 pages per minute whether it is monochrome or colored. It also has excellent resolution. It can also improve handwriting so you can rest assured that you'll be able to read the print clearly without having to worry about the writing being unreadable. It also has multi-feed detection that can scan around 247 impressions each minute due to its DSDP option.
04i
Another new product that Kyocera developed is the 04i. This office copier is a multifunction printer. This machine is designed to save downtime that can improve the work process inside the office. You'll be able to do more workload that can help in the faster workflow. These can also help in improving the productivity of the business.
This MFP is fast and can copy 40ppm up to 70ppm monochrome. Its user interface is simple and has been developed to be efficient when used and it is also very intuitive. It has an output of 1200 x 1200 and it is in high resolution. It also has enhanced security and is innovative so it is one of the best choices when it comes to scanning documents.
If you are in Oklahoma and you are looking for a Copier in Oklahoma for your business, you may contact Clear Choice Technical Services in Oklahoma. You can ask about Copier Leasing Services in Oklahoma, Copier rental services in Oklahoma, and Copier Repair in Oklahoma.
This new line was developed by Kyocera to help ease the burden of each employee and business owner to create a harmonious workflow inside the office that can show improvement when it comes to productivity. If you think that this new line of Kyocera might be the one you are looking for in a copying machine, you can always talk to the professionals who have more knowledge about the machine so that they can also answer questions that you might have before making a final decision. Investing in a reliable copying machine can be a good step for you to reach the goal you have set not only for yourself but also for your business so you must choose the one that would suit your need so that you won't have any regrets in the future.